ArrowStream economists are closely monitoring and modeling the restaurant industry's re-opening on a state-by-state basis. The last week has seen several states plan to re-open, aligning with ArrowStream's COVID-19 State Ranking Model that follows each states' coronavirus response and risk. (Find the latest Model on ArrowStream's COVID-19 Resource Center.)
"Six states have or will open dine-in for restaurants with restrictions during the next week. Those states include Alaska, Georgia, Montana, Oklahoma, Tennessee and Texas accounting for just over 16 percent of annual restaurant sales, with Texas accounting for more than half of that. Five of those six states rank high in ArrowStream's Model."
Which States Are Next?
"Assuming some modest success, look for other states to open in the not-so-distant future with the next big market likely to be Florida, which accounts for 7 percent of annual sales."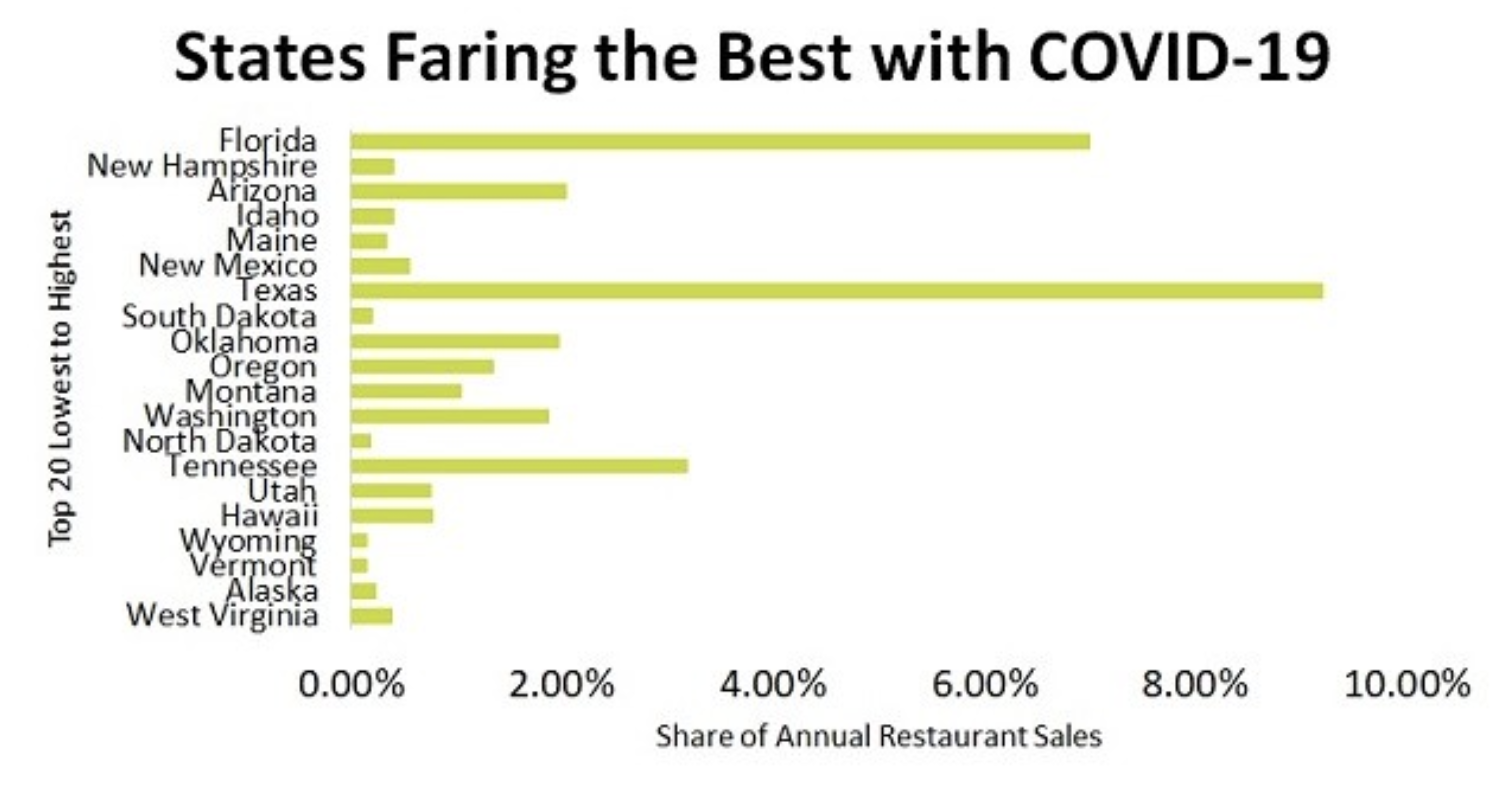 COVID-19 Resource Center for Foodservice
ArrowStream's sole priority as a leader and partner in the foodservice space has been, and continues to be, providing our customers and network with the tools, data and resources to help professionals prepare, stay updated and make necessary business decisions.
As we look to answering questions short-term and planning for long-term recovery, we encourage all to visit our Resource Center.