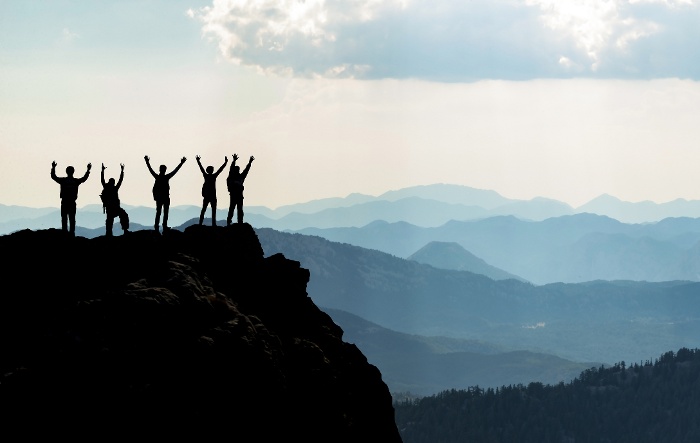 The pandemic continues to challenge lean supply chain teams and will for some time. With labor being an issue across the board in foodservice, both store and corporate teams are expected to do more with less staff, resources and time.
In addition to the existing erratic supply chain that corporate teams face, they are still managing their essential day-to-day tasks around controlling food costs, food safety, continuity of supply and supporting menu development. Their menu and brand have never been more at risk.
So how is foodservice to run a supply chain operation with less?
In short, by putting their data to work. By empowering businesses to capitalize on their data while optimizing efficiencies, supply chain teams can get ahead.
How supply chain data technology helps to optimize efficiencies among lean teams
Each supply chain team is unique, but there are some overarching benefits that supply chain data technology offers. Through innovative features designed specifically for foodservice, you can experience more success. But not all supply chain technology is the same.
Rex Baze, Manager of Business Intelligence at Brinker International, who's notable brands include Chili's and Maggiano's Little Italy, had the experience to compare technologies:
"Comparing 8 years on the previous system to 9 months with ArrowStream, and it's like a 180 degree turn for our team. We're 100% better. I'm seeing much more engagement; people are using the data and asking the right questions."
So when considering data technology providers, ensure the following features are standard in order to maximize efficiencies and success for your team from the get-go:
Real-Time Data provides a constant inflow of the most up-to-date details and ensures your team and partners are in alignment.
Centralization is key for your supply chain data, which enables access for partners and standardizes processes for ongoing data hygiene.
Alerts & Notifications help teams to easily prioritize supply chain risks and the time they dedicate to resolving issues.
Automation & Best-Practice Processes save time and money by reducing human error and delayed management.
Intuitive Dashboards & Robust Reporting saves time on accessing and tracking the information teams need through customization options and provides KPIs to meet goals while highlighting areas for improvement.
Collaboration Tools improve your partner relationships and level of transparency, and streamline the processes for working with them on a daily basis.
Actionable Insights promote new opportunities within your supply chain using data without additional effort.
Guided Analytics Tools provide quick evaluation and improve business decision-making.
In addition to these efficiency-optimizing features, one of the most important things to keep in mind is that your team can't gain the benefits if supply chain data technology is not fully adopted. So to ensure effectiveness, look for a user-friendly technology that will promote team adoption, giving you the best return on investment and data control.
Brittany Tamul, Director of Customer Success at ArrowStream, has specifically worked to create a training program that promotes team adoption and strategic thinking about how technology can add value to a customer's business:
"We see learners returning to ArrowStream's training platform for knowledge. We also see new learners entering every month, which contributes to a 182% increase in adoption since we first launched our program. This tells us our training content is helping customers improve their use of our system, so they can maximize its value for their organizations."
It's never too late to invest
We're seeing improvements in the industry and signs that a recovery is taking place, which means the time to put your data to work is now. ArrowStream provides the partnership and best-practice platform required in today's environment. Over 250 restaurant supply chain teams are relying on us to help them manage and succeed with less staff, resources and time. We encourage you to reach out and hear how our expertise can provide your business an advantage.
About David Maloni
David Maloni is Executive Vice President at ArrowStream and leads the charge into helping clients further digest data and execute accordingly throughout their supply chain.
Before joining ArrowStream, David Maloni was the Founder and President of the ARA Group including American Restaurant Association servicing the majority of the top 500 restaurant chains during the last two decades. His restaurant supply chain data and commodity expertise are regularly featured by numerous media venues including ABC News, Bloomberg, Forbes Magazine, The Wall Street Journal, CNBC and USA Today.
About ArrowStream
ArrowStream is the leading end-to-end supply chain management platform for the foodservice industry, helping clients capitalize on data to improve their business. ArrowStream serves thousands of chain restaurant operators, distributors and suppliers with a single integrated network of applications and industry data, providing unmatched levels of transparency, control and actionable insight to protect their clients' brands, mitigate risks and optimize profitability.