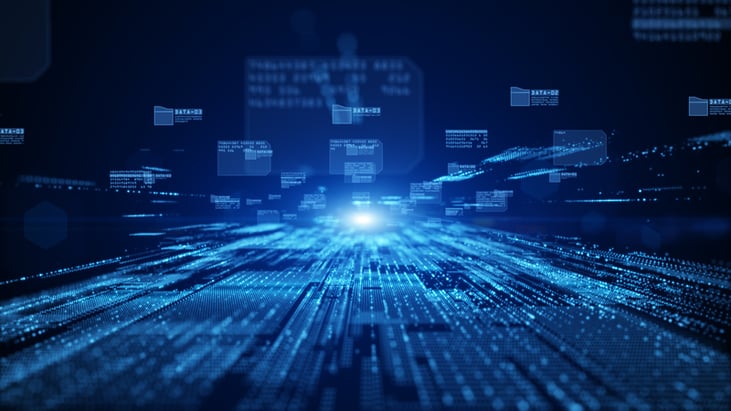 Let's face it, supply chain disruption is inevitable. From weather events to food safety to labor issues, nothing has disrupted restaurant supply chains as severely as the COVID-19 pandemic. That's likely not news to you, but what you may not have considered is that the pandemic exposed the fragility and vulnerability of many supply chains, impacting the growth, revenue and brand perception for many businesses for years to come.
Through chaos and uncertainty, many organizations learned a hard lesson: Their supply chain is the backbone of their business, and they were not prepared to manage major disruptions. The supply chain fallibility will only continue unless organizations invest the time, resources, and budget to shift to a resilient supply chain using data and technology.
Supply chain technology solutions leverage data from operators, manufacturers, and distributors to help prepare for and minimize future impact. When the next disruption hits your business, will you be ready?
Why Going Digital is Critical to Business
Because technology provides businesses and teams the opportunity to be more agile, scalable and resilient, organizations gain advantages, such as increasing their future success and growth, when they modernize and adopt a digital supply chain. This is especially made possible when foodservice organizations select solutions tailored to their industry.
Foodservice supply chain technology, such as ArrowStream, provides expertise and industry best practices that have been built on collaborative knowledge from other operators, manufacturers, and distributors. Users benefit from leveraging network data intelligence and best practices that enable them to be competitive and succeed in difficult environments. Through transparency and actionable intelligence, your businesses can have the visibility needed to understand how your supply chain is performing, simplify the management of it, and prepare for the natural evolution of the function.
Digital Supply Chains in Practice
No matter what stage of digital maturity your organization is in, brands of all sizes and concepts can leverage foodservice supply chain technology to succeed and meet their KPIs and realize a significant ROI. Below are a few profiles of ArrowStream customers who have adopted a digital supply chain and are using it to achieve their organizational objectives.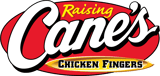 Brand: Raising Cane's Chicken Fingers
Objective: Unit Growth
Result: The supply chain team at Raising Cane's Chicken Fingers is tasked with opening 85 additional stores in 2021 and 100 in 2022. Using ArrowStream to support their growth and partners, they're leveraging forecasted usage data, pulling an average per restaurant to project what to open at and sending the details to their suppliers 6 months in advanced of the store's open date. The sales projections allow Raising Cane's to give their suppliers early notice and address potential issues, such as if they may not be able to meet demand due to labor shortages or warehouse capacity.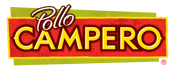 Brand: Pollo Campero
Objective: Mitigate Supplier Risk
Result: To locate a new pickle with a particular profile, Pollo Campero used ArrowStream's database of 8,500 foodservice suppliers to find a new partner to support the launch of a new menu item. Further opportunities connected them with another supplier where they sourced custom paper bags for their growing digital sales platform, resulting in improved product quality, brand perception and guest experience.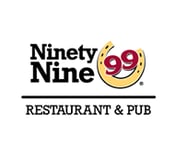 Brand: Ninety Nine Restaurant & Pub
Objective: Improve Data Accuracy & Efficiencies
Result: After the supply chain team was alerted to a large audit discrepancy across all of their items in ArrowStream, they investigated with their DC. It was determined their DC mistakenly ended their contract, causing their stores to be overcharged roughly $78,000. The quick catch meant the overcharges could be credited back to Ninety-Nine.
Achieving a Resilient Supply Chain
The intricacies of the foodservice industry will continue to prove difficult as disruptions arise, increasing the complexity of the supply chain. But, in the end, only a digital supply chain gives you an accessible and sustainable way to manage your operations, enabling you to get set up quickly and make a significant impact. Now is the time to start a conversation about how you can strengthen your supply chain. Contact us.

About Anthony Rose
Anthony is a foodservice industry thought leader and trusted advisor, working for companies like Dell, Exact Software, Compeat, CrunchTime, and now ArrowStream. What enables Anthony to serve as a strategic partner is his technical background and the 8 years spent in operations for Cameron Mitchell Restaurants and their sister company, Rusty Bucket Restaurant. Knowing the significance of technology in foodservice, he joined ArrowStream, where he's now translating his knowledge to help drive supply chain efficiency and cost savings for ArrowStream's customers and network through the use of data technology.
About ArrowStream
ArrowStream is the leading end-to-end supply chain management platform for the foodservice industry, helping clients capitalize on data to improve their business. ArrowStream serves thousands of chain restaurant operators, distributors and suppliers with a single integrated network of applications and industry data, providing unmatched levels of transparency, control and actionable insight to protect their clients' brands, mitigate risks and optimize profitability.