David Maloni, ArrowStream commodity expert, stated this week that domestic lean beef trim prices have been resilient the last few weeks. What's the cause?
"This is due, in part, to tighter world lean beef supplies tempering U.S. imports," said Maloni. "But also playing a part here has been a year-over-year slowdown in cow and bull slaughter, which is the major source of our lean beef trim supplies."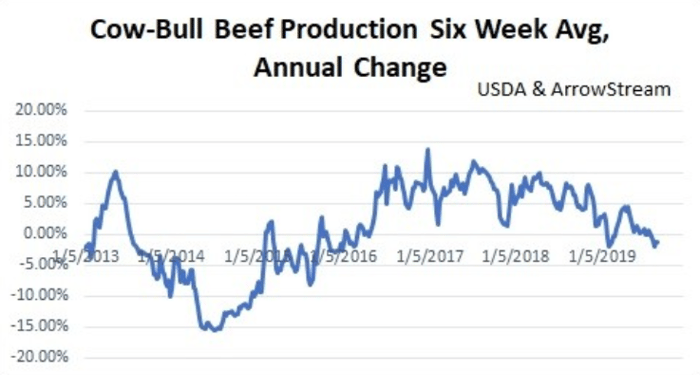 "For the six-week period ending Aug. 23, the average of cow and bull beef production is tracking more than 1 percent below the previous year, marking some of the biggest annual declines since 2016. With the dairy cow herd expected to expand in 2020, cow slaughter could be light, which would be supportive of lean beef trim, and thus ground beef, prices."