Rising labor costs aren't only a concern for foodservice operators, they're also a concern for the industry's supply chain. David Maloni, ArrowStream economist, noted that food manufacturing wages have been on the rise as well, climbing an average of 3 percent annually during the last five years.
"Sure, the 3 percent annual gain is much less than the restaurant industry labor cost inflation near 7 percent, but wholesale food price inflation is not keeping up," said Maloni. "Thus, rising costs and deterred margins for food manufacturers which is being passed on to foodservice via food costs. In response, data-driven technology adoption within foodservice supply chain continues to grow, driving efficiencies and combating rising costs."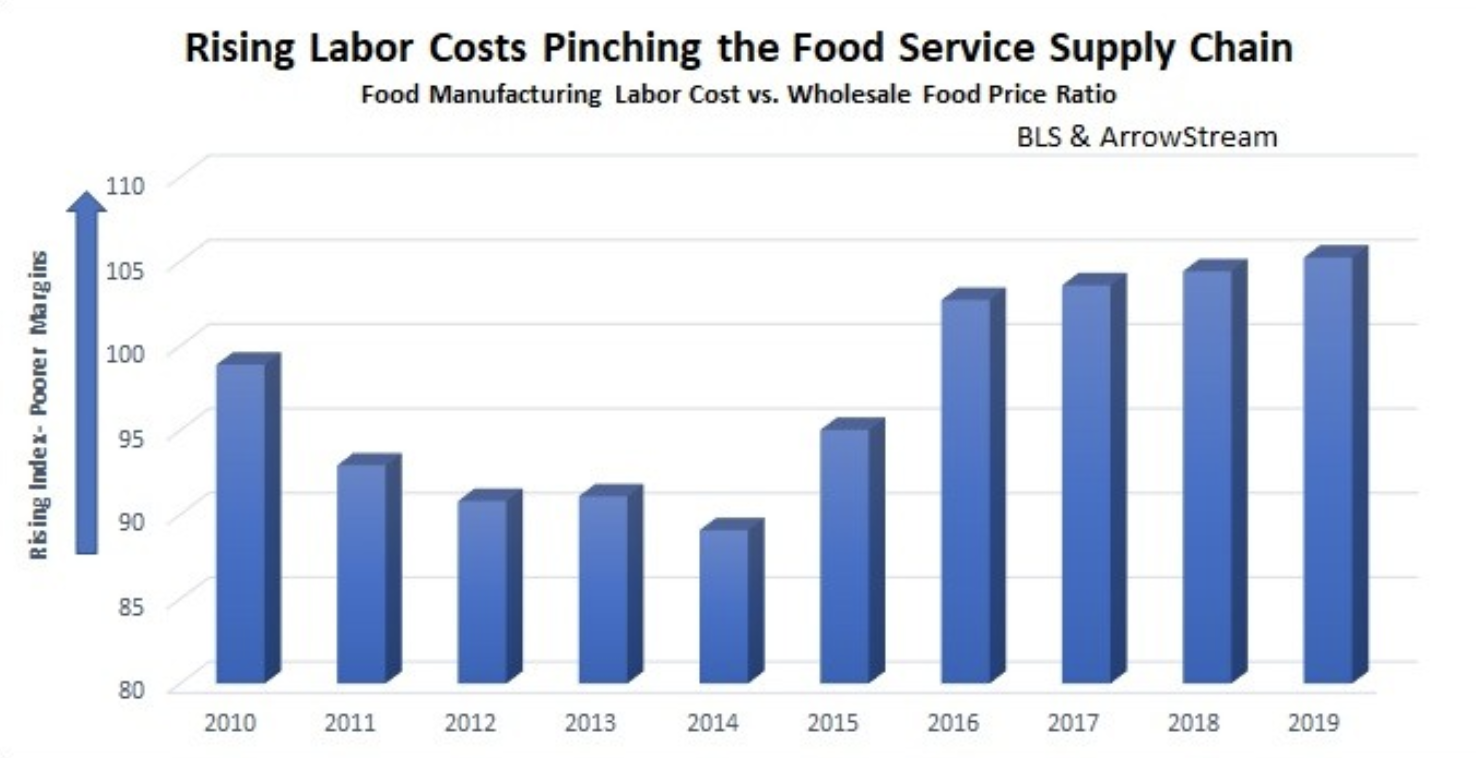 Using Supply Chain Technology to Combat Growing Labor Costs
ArrowStream's supply chain technology can be instrumental as part of a strategy to offset the rise of labor costs. By using our platform, restaurant chain operators can reduce overall food spend, identify price discrepancies, consolidate suppliers or identify new partners for cost savings, anticipate food prices from market changes, and recover credits from quality issues.