The USDA projects the total net farm income to rise to $88 billion this year. ArrowStream's commodity expert, David Maloni, noted that this would be $4 billion more than the previous year and the highest since 2014.
"This has to do with federal aid," said Maloni, "which is expected to pump $19.5 billion dollars to farmers this year, up 42.5 percent or $5.8 billion from 2018 and, as the chart shows, a record."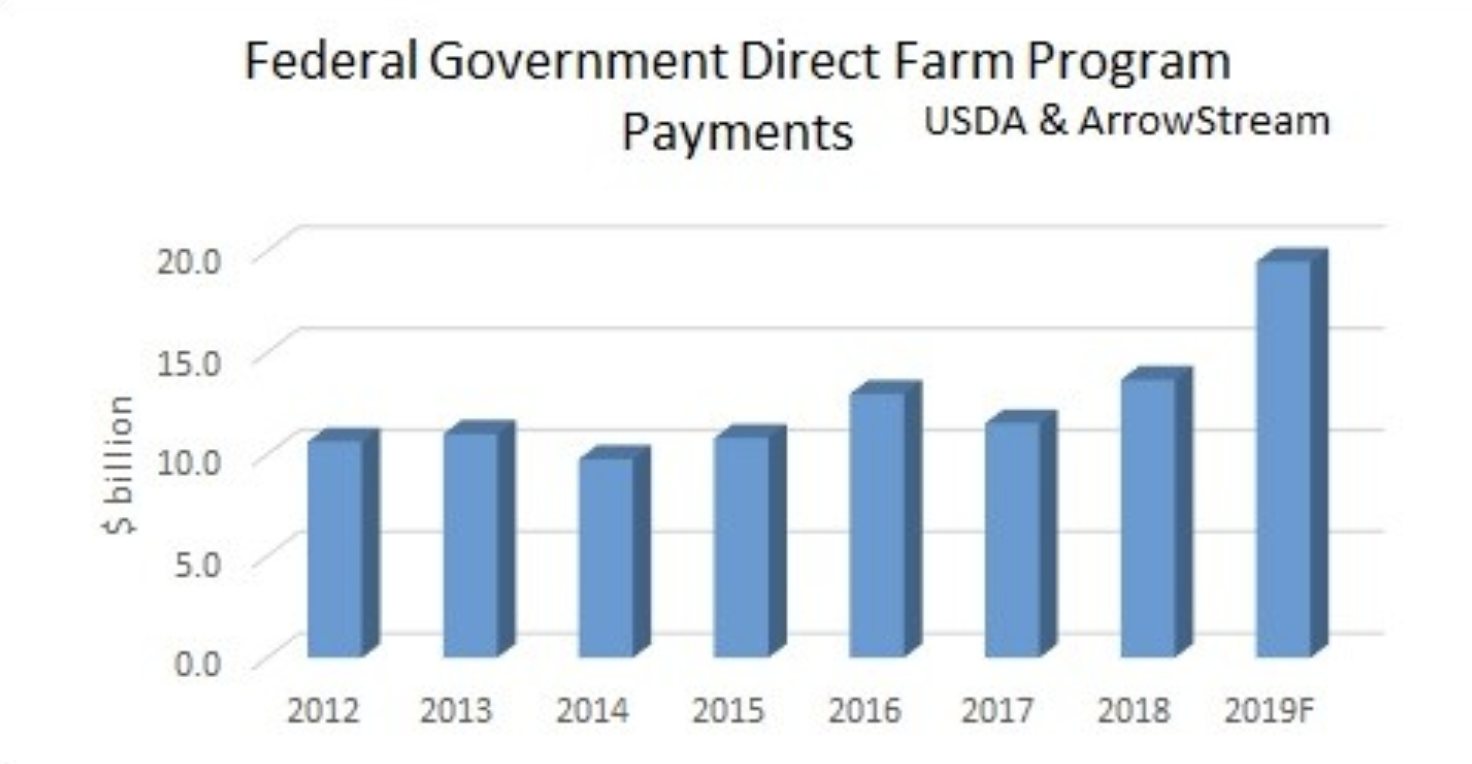 What to Expect?
"Look for this trend to continue in 2020, which could be bearish for commodity prices as it encourages production," said Maloni. "No better proof of that than the record corn and soybean plantings after the first week of June this year."