ArrowStream's commodities expert, David Maloni, continues to monitor the U.S. corn supply and its impact on protein for the foodservice industry.
"Corn planting remains behind at its slowest pace on record," said Maloni. "And it's fair to say that the USDA's latest corn crop and supply estimates aren't accounting for the delays. (See 2019/20 USDA in the scatter plot chart). At this point, we believe the most likely scenario is a loss of around four million acres (which would be a record), a four-year yield low of 170 bushels/acre, and 400 million bushels of demand rationing (all compared to the latest USDA numbers), which would cause the available corn supply (stocks/use ratio) to fall to 11.9 percent, producing a corn price near $4.20 bushel (see 2019/20 AS). That could temper some chicken output in 2020 but not likely pork and beef supplies. However, the corn crop conditions could certainly get worse."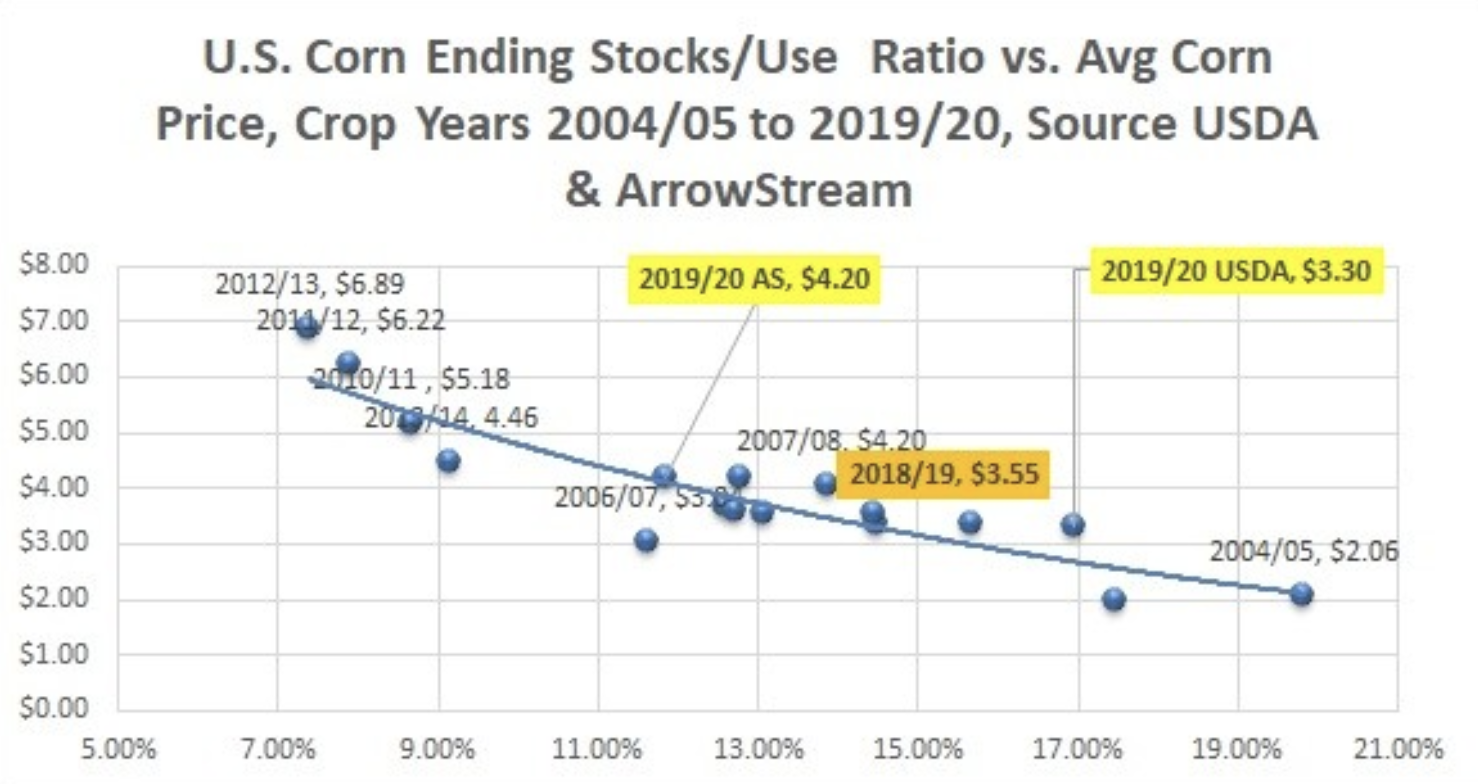 Learn More
ArrowStream's Commodity Intelligence solutions include various reports on over 200 commodities, forecasts and price benchmarking dashboards for restaurant chain operators and food suppliers.